SPREAD THE WORD
---
Online donation pages make it easy to share your campaign and collect donations. If you need CHT to set up a page you can request one using our Fund-raising Assistance Form.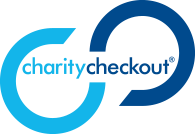 We are able to provide an online page which Community Heartbeat can set-up and manage for you via our partner Charity Checkout. This can be done either as a campaign page that displays a total goal and allows others to set up as fund-raisers for your campaign or can be done in the form of a simpler page, where you can share the link so people can donate online. 
---

We are also registered on Just Giving and My donate, where you can set up your own online page and link through to us. We would encourage anyone setting up their own page to get in touch and let us know so we can spread the word and help you as best as possible. 
---