FUNDRAISING ASSISTANCE  
The Community Heartbeat can offer assistance with fundraising for your defibrillator project in a myriad of different ways. 
DEMO DEFIBRILLATORS
We offer free and impartial advice on all matters regarding community defibrillation, however if you would like us to come and visit your Parish Council or Community Group for a face to face discussion we can arrange this is most circumstances.
We can also bring a variety of different defibrillators for you to look at including demo units so that you can see how they function first hand.
BROCHURES AND LEAFLETS
To assist with your fundraising we can provide DrsABC leaflets to inform the public about protocol of cardiac arrest and how to repond appropriately, Minutes Matter leaflets that provide information on who we are and why we do what we do as well as various other pamphlets to assist with fundraising efforts.
COLLECTION BUCKETS & TINS
We can provide as many as you think you may need, we only ask that should your fundraising finish you send these back to us so we can send them on to others.
BANKING FACILITIES
Perosnalised Banking facilities available where will issue you with a unique reference code to donate money against. This will then be ringfenced and will only be made available to the cPAD site it is donated towards. We also at request can provide running totals of the account as donations come in.
PERSONALISED ONLINE DONATION PAGE
 We can also provide your community with a peronalised donation page specific to your scheme.
This can include a custom logo, name and a fund raising meter if requested.
This will be automatically be linked to your unique reference code which will let us know where
the donation needs to go. 
We will provide you with a URL and an overview of the account whenever you request it.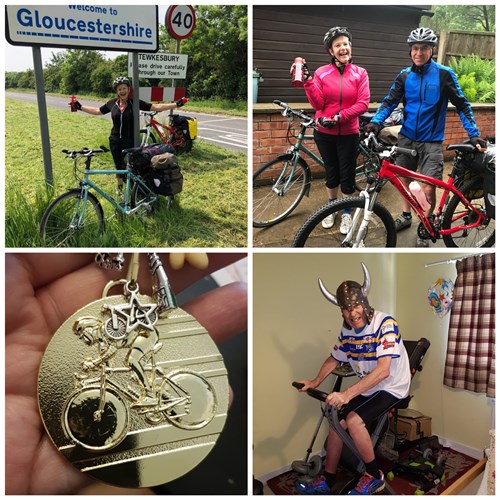 It is our belief that defibrillators should be as common as fire extinguishers, cared for, and readily available.  

Approximately 95% of people who suffer a Sudden Cardiac Arrest (SCA), will die before reaching the hospital and 30,000 people this year will suffer Sudden Cardiac Arrest.

with effective community initiatives in place, the survival rate could be as high as 50%.

You and your community are the most important line of defense against cardiac arrest and none of this would be possible without you choosing to implement a community defibrillator project in your area.

To those of you about to fund-raise we salute you and will provide as much as possible free of charge to enable you to reach your fund-raising goals. 
CALL US FOR OUR SUPPORT ON 0845 862 7739