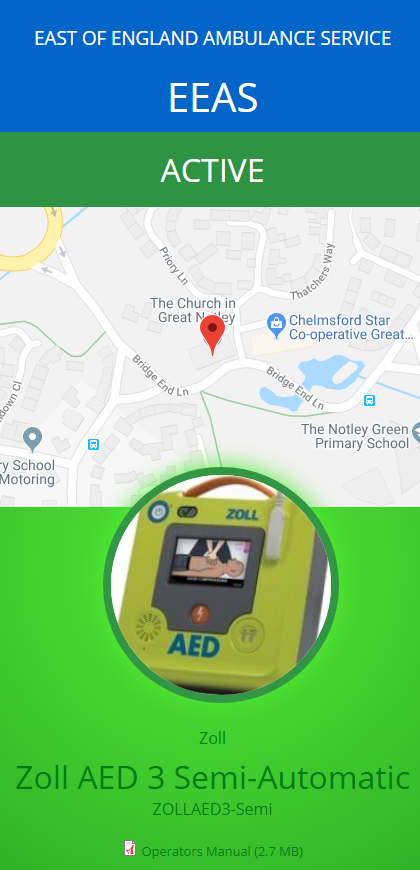 KEEPING TRACK OF ALL ASPECTS OF GOVERNANCE 
---
WebNos™ is the UK's most comprehensive management tool for keeping track of all aspects of Governance for defibrillators. The system not only allows regular checks to be maintained but also allows for a complete and holistic record of the device to be made available to the Coroner in the event of death. 
The WebNos system is a national database of all community defibrillators along with the scheme coordinators and their respective ambulance service responder managers stored within. It also tracks all information relating to the defibrillator: key information, training records, maintenance issues, installation safety, in/out of service notifications, and investigation requests, and has a consumable re-supply feature. Users are notified when checks are required.
WebNos™ also tracks any telephone kiosks being used for defibrillators and makes this available to British Telecom for compliance purposes, and to track the electricity usage and granted permissions for access to the unmetered supply. It is also used for compliance by insurance companies.
This is a unique service offered by the Community Heartbeat Trust, the specialists in community-based defibrillation.
---

---
FEATURES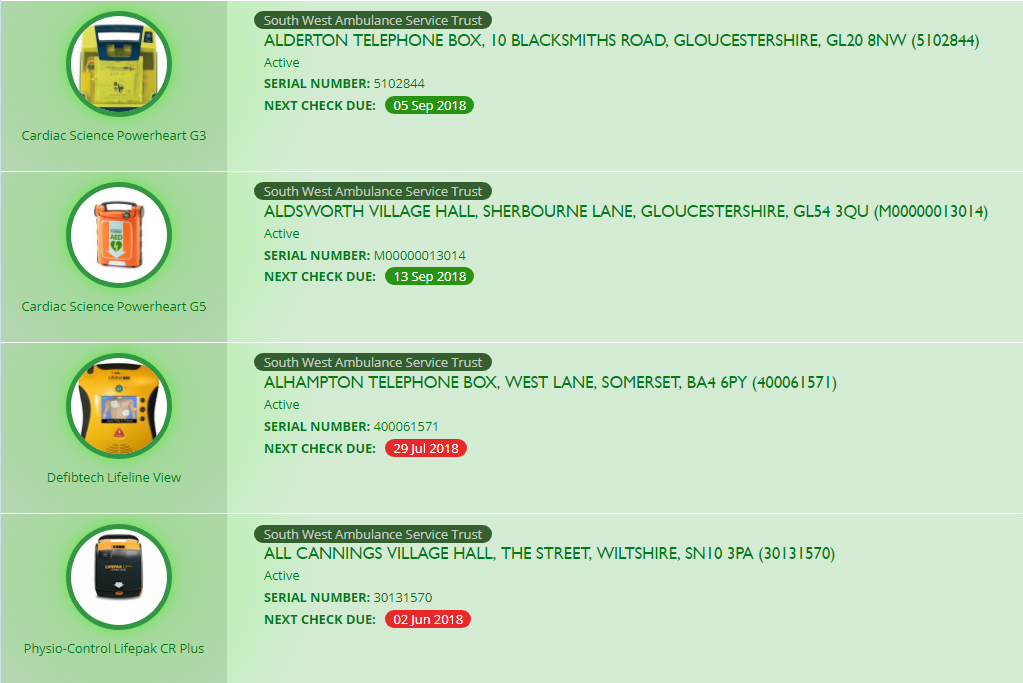 Pre-notificatio

n to Ambulance Service of an upcoming install

Initial installation records, compliance and equipment manifest

Weekly, Monthly, Annual checks in line with DoH and MHRA recommendations Checks to record usage of the defibrillator, reporting out of action and back in action details.

Reporting to the Resuscitation Council on rescue details

Training records

Equipment consumable resupply and/or replacements

Statutory notifications, investigations and outcomes

Coroner reports; ambulance service reports; stakeholder reports; insurance reports; CQC

A full history of the equipment, its usage, changes to the configuration, battery and electrode replacement dates, and other required audit information.

Mapping of defibrillator locations nationally which then update the National defibrillator Database at www.nddb.uk

Telephone kiosk, insurance and other special interest groups monitoring

Shared data across all stakeholders, along with copies of policies and procedures.