"A DEFIB SAVED MY LIFE"
Discover how a Rotary project using a global grant is providing instant help to those who fall victim to a heart attack.
---
Deepak Chandarana runs a small grocery store in the tiny Bedfordshire village of Clophill, with his wife Daksha.
Eighteen months ago, Deepak was opening up the store at 6am when he felt unwell. Within moments, he was having a cardiac arrest. Fortunately a defibrillator had been recently installed nearby in the village by the Bedfordshire Fire and Rescue Service.
Sensing something was wrong, quick-thinking Daksha got hold of the defibrillator, and rushed to her husband's side. While on the phone to the ambulance control centre, she applied the adhesive electrode pads to Deepak's chest before delivering a dose of electric current to his heart to allow it to return to normal.
An ambulance crew was soon on the scene, and Deepak was rushed to hospital where he made a full recovery.
He owes his life to his wife and the defibrillator, which he describes as a blessing to the village. 
---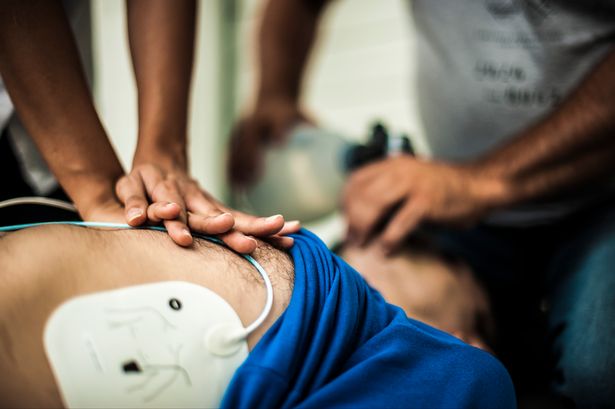 "IT IS FANTASTIC WHAT ROTARY HAS DONE" 
"WITHOUT A DOUBT THESE MACHINES WILL SAVE LIVES"
"The Defibrillator saved my life," said Deepak. "People know where the defibrillator is, and it's existence gives everyone peace of mind."
---
Deepak's story provided the inspiration behind a Rotary initiative across three counties, with District 1260 providing 15 defibrillators in Bedfordshire, Hertfordshire and Buckinghamshire, as part of a £27,000 project which has been supported by a Rotary Foundation Global Grant.
Working with the Community Heartbeat Trust and the East of England and South Central Ambulance Service, the defibrillators are housed in stainless steel cabinets, and are only activated by the ambulance service following an emergency call.