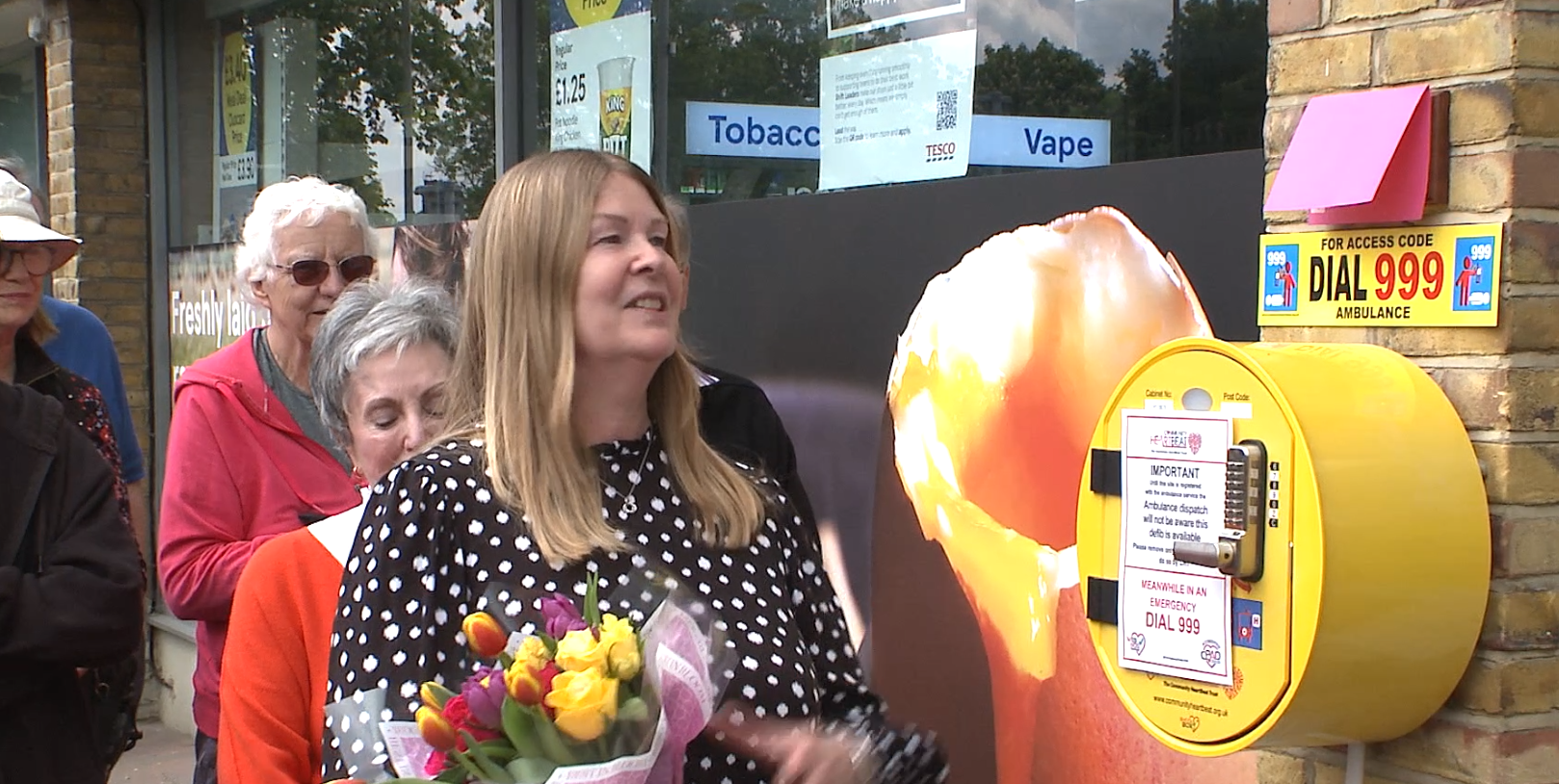 The Patients Group of St Stephens House PPG initiated a remarkable project aimed at bringing life-saving equipment to their beloved community. In partnership with the Community Heartbeat Trust, they have successfully made this vision a reality, with the support of some incredible individuals and organizations.
We want to take a moment to remember and honor Philip Sayers (Phil), the owner of Ashtead Home Hardware, who sadly passed away. Phil had graciously agreed to host the defibrillator outside his shop, and his family joined everyone at the heartfelt opening ceremony of the defibrillator.
A special mention goes out to Chris Ranger, the dedicated coordinator and project lead who played a vital role in bridging St Stephens House PPG and the Community Heartbeat Trust. Thanks to the generous contributions from various parties, including Tesco, the landlords of local shops on Craddocks Parade, Friends of Ashlea Medical Practice, and Wessex Property Consultants Ltd, the necessary funds were raised. We also want to express our gratitude to Chris Townsend, a local community councillor, for releasing council funds to support the completion of this project.
The defibrillator is now in place and dedicated to the memory of Phil, who was an integral part of Ashtead's community. Its unveiling on 9th May 2023 marks a significant milestone, as it stands ready to save lives in times of need.
It is essential to mention that the equipment is incredibly user-friendly, and soon we will organize basic life support training for the community members. Our goal is to ensure that everyone feels confident and capable of using this life-saving device.
We cannot emphasize enough how heartwarming it is to witness local individuals coming together to support each other and transform ideas into reality through partnerships. The Community Heartbeat Trust is immensely privileged and proud to be a part of this remarkable project.
While we share the sentiment expressed by Martin Riddle of St Stephens House PPG that we hope this defibrillator never needs to be used, we are grateful for its presence and the potential it holds to protect and save lives.
Let us celebrate this milestone together and continue fostering a strong and supportive community. Remember, we are here for each other!