Choosing a defibrillator cabinet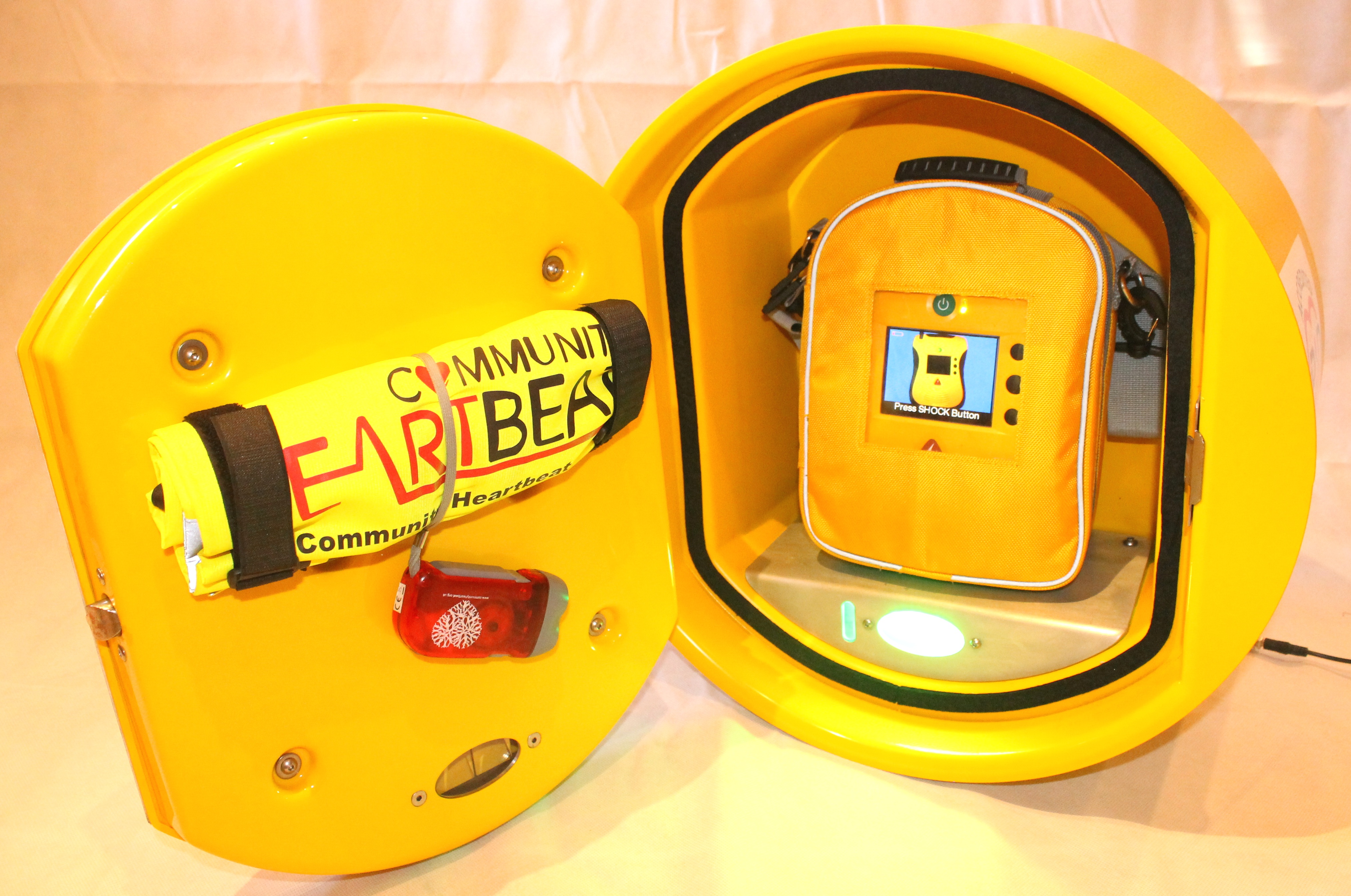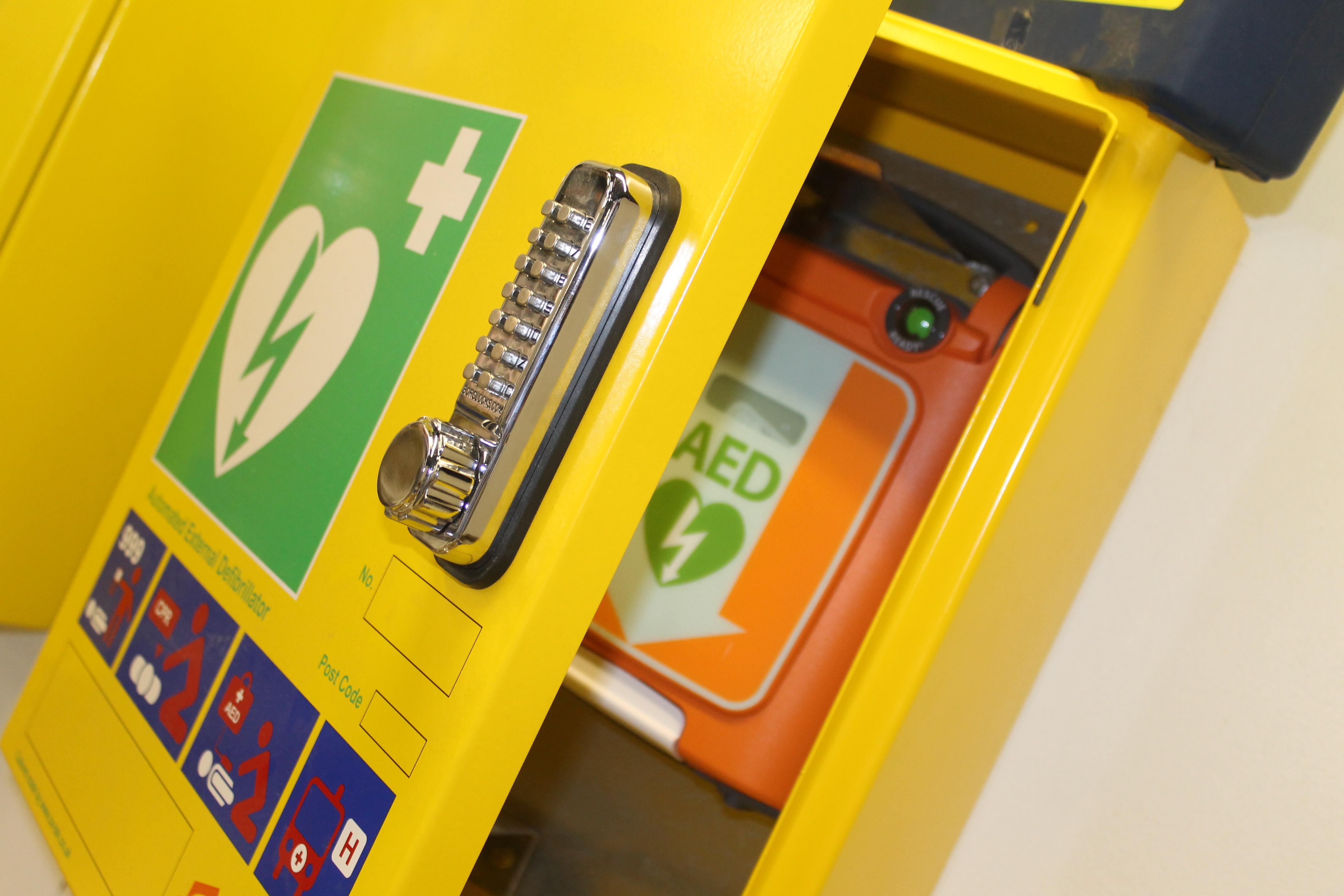 There are many types of defibrillator cabinet available, so why should you choose one style over another?
Decide where you are going to place the defibrillator and for what use. Is it for private access only, behind some form of security, or in a public place?
If the latter then you will need to take into account possible public liability and other issues. These include not only ensuring correct fixing to the wall, but also colour of the cabinet, style of cabinet,
appropriate warning and advisory symbols, and some indication as to how to access and the process involved.
All CHT designed cabinets are ShockBox standard and meet all of these requirements and currently are the only ones doing so.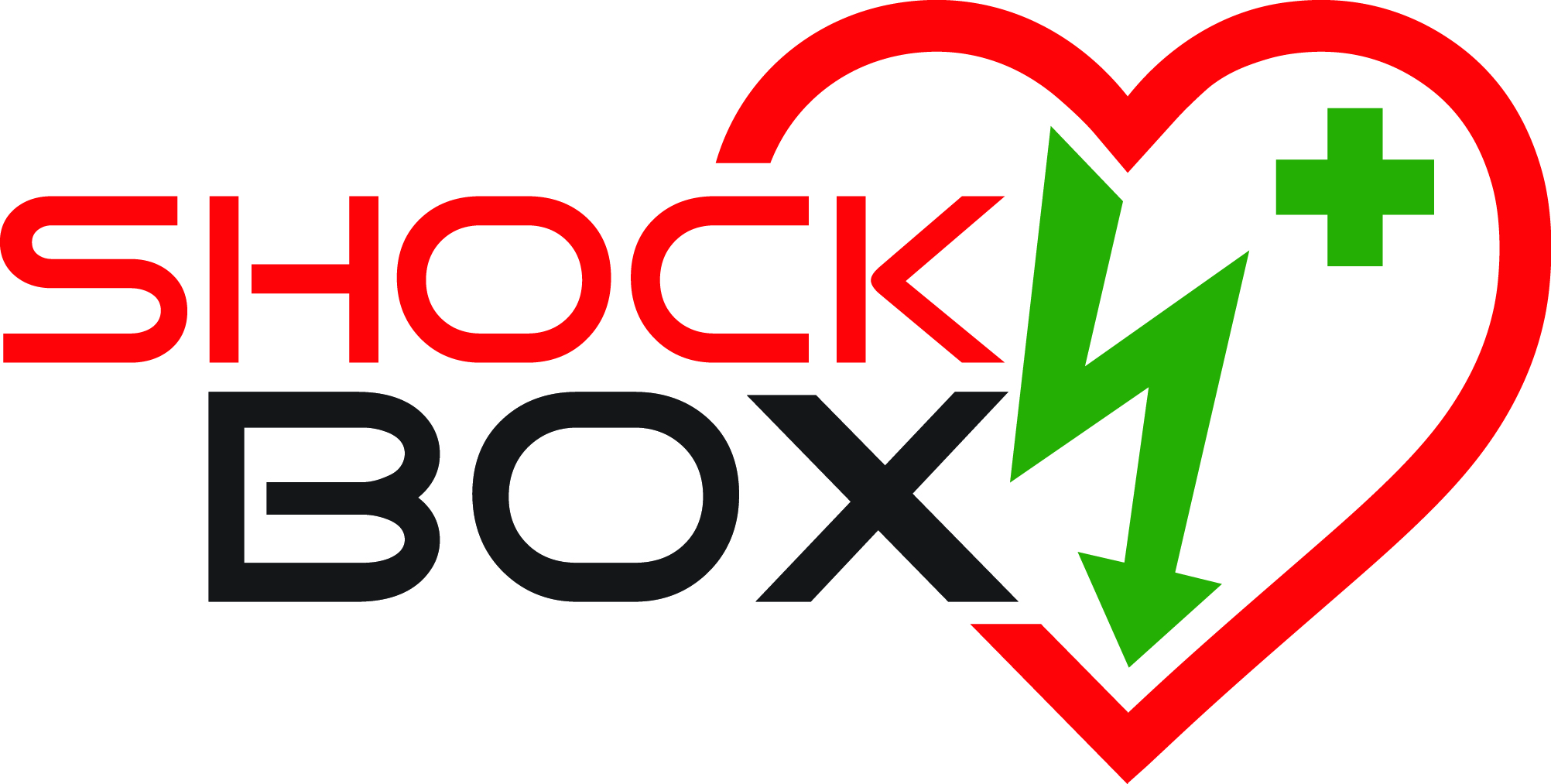 Colour
All cabinets in a public place should be easily identified and visible, even in low light and dark conditions. Therefore the cabinet should be a light Hi-Vis colour - ie. yellow or white. There are no official on colour currently.
Heated
Cabinets in exposed locations should be heated, or have some other form of protection to stop the defibrillator temperature from dropping too low, generally manufacturer guidelines advise that the operating range is between 0-50°. The chemical reaction within the battery changes in extreme cold and can limit its output and longevity. More importantly the pads attached to the defibrillator use a water based gel which may freeze or become less adhesive, which in turn may make it difficult them to the chest of someone for defibrillation. If heated, and using mains electricity, the appropriate electrical warning symbol needs to be visible on the outside of the cabinet, and the cabinet should be earthed and connected via a Residual Current Device - RCD.
Locked or unlocked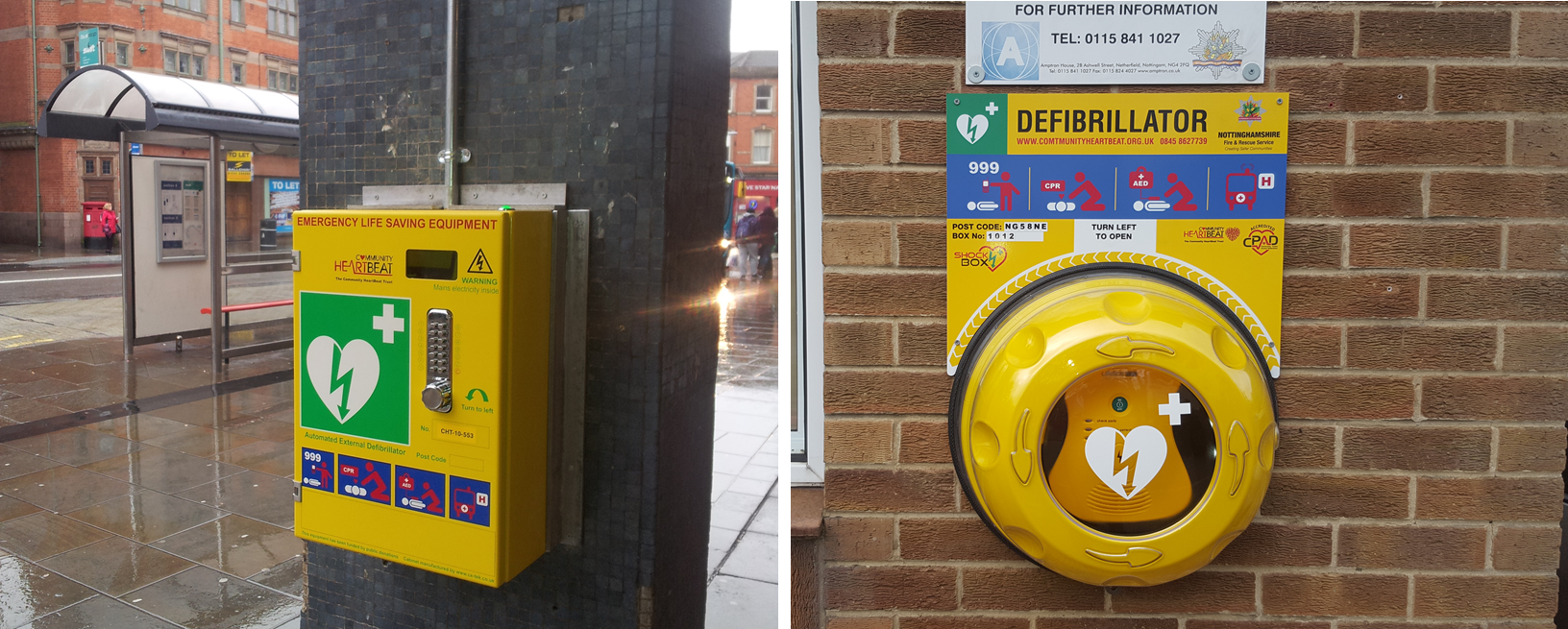 There has been much debate recently following the statement by the BHF in 2009 regarding defibrillator enclosures, and the recent December 2015 statement by the RC(UK). The CHT agrees with the position that all defibrillators should be readily available as and when the need arises. In an ideal world these would always be stored in unlocked or otherwise easily accessible locations.
However the CHT also recognises that there are instances where the levels of security are such that it is necessary to have these valuable life saving devices stored in a more secure environment, including locked containers. This is not, as implied in the recent December 2015 RC(UK) statement, to just protect against theft, but also to protect against vandalism, curiosity, weather, mischievousness, and to address the vicarious liabilities for ambulance services and communities. It may also be a condition of any funding agencies. There are several instances of unlocked enclosures being opened and the interior and contents exposed to the elements, resulting in a non-operational status for the defibrillator. To have a fixed view is not beneficial, and flexibility is desirable.
The provision of secured locations, including locked cabinets, is often a requirement to meet legislative, insurance, functional and public finance reasons. It is also unreasonable to assume a community that has fundraised through extensive methods, should allow open access to their owned equipment in areas where crime and vandalism is a concern, without some form of security.  The R.C.(U.K.) have agreed with CHT that such exceptions are reasonable. Specifically, the issue of opening a locked box is not "a process that can take several minutes", but one that takes 3 to 8 seconds, and would be as a result of a rescuer receiving well communicated instruction as to locality and access via the ambulance service telephone operator. This is an agreed protocol with most ambulance services, except London, who we are advised will not accept any locked cabinet onto their CAD.  Opening a locked, as opposed to an unlocked cabinet, adds very little time to the activation and time to patient process, especially as the vast majority of instances in which such devices are deployed, happen at a different location to that of the immediate locality of the defibrillator. The majority of any delay the locked cabinet presents would be 'soaked up' in the time the rescuer actually takes to reach the location of the defibrillator.  Where codes are used, these should be simple and agreed in advance with the ambulance service, and any lock should be mechanically reliable, preferably of stainless steel components, with electronic and aluminium styles avoided due to their inherent issues.
Therefore, the issue is (1) whether a defibrillator is available to the community in a workable state in the first instance, and (2) that this equipment is in a suitable position to be activated in a rapid manner.
In the case of cPADs especially in rural locations, a degree of theft prevention may be desirable, as they are not usually in a location with inherent security, as found in some cities, where defibrillators are stored in areas of higher security such as office foyers, train stations, etc. Further, the cabinets, placed in remote locations and exposed to all weathers, require a level of robustness and internal temperature control not necessarily required in cabinets enclosures used in more conventional and, more often than not, 'sheltered' PAD sites.  The CHT works with local ambulance services throughout the U.K. to ensure access to these defibrillators is achieved in the fastest time possible for that environment and location.
Signage
To comply with disability requirements, signage must be such that visually handicapped people, dyslexic, English as a second language, and educationally people can fully understand instructions. Therefore all instructions should be in an easy to understand and clearly visual ICON format not text. The cabinet must also present the international ICLOR defibrillator symbol on the front, in green and standing out from the background colour of the cabinet. Wall signage to support the location is advisable.
Placement & safety
We can advise and encourage you to think of the following when siting your unit.
Does this area have a high footfall? A central location? e.g Pub, Village Hall
Is it close to a residential area?
Is the place safe to stop at for pedestrians and drivers?
Is it easy to find e.g on a front wall?
Again to comply with safety and other regulations, cabinets should be available for access by disabled people and placed so the cabinet is approximately 1.10m from the ground and no more than 1.30m. It should be clearly identified by correct signage. Mounting bolts should be appropriate for the location, be strong enough to comply with public liability to prevent the cabinet coming off of the wall, even if climbed on, and be of stainless steel not brass. Always use an RCD device with an isolator switch. Cabinets must adhere to BS7671 wiring regulations for safety, and carry warning symbols. Your electrician must supply a certificate of conformity on installation.
Material and IP rating
Cabinets can be in metal, GRP or plastic. Door seals must not be painted over. If choosing a metal cabinet Stainless Steel will last longer and retain its looks when sited outdoors far longer than a mild steel counter-part. GRP should be used in high salt conditions, so long as they are high visibility, and be certified IP65 rated as a minimum in there end user configurations, and carry a certificate showing compliance. Suppliers should be able to provide independent testing certification in the end user configuration.
For an explanation of IP ratings click here.